In this Discussion
There are no medical professionals on this forum side of the site. Therefore, no one is capable or permitted to provide any type of medical advice.

This includes any analysis, interpretation, or advice based on any diagnostic test

See the Veritas Health sites: Spine-health.com, Arthritis-health.com, Sports-health.com, Pain-health.com for medical articles and videos.
Getting Frustrated with Surgeon - Picture included
my husband and i really like my new surgeon when we met him last week. he was very honest and complete with us both and our questions.
i had an mri on friday. i was told that the results would be back mon or tues and posted on my patient line on tues or weds.
nothing so far. i spoke with his nurse today (after calling twice) she said he was going to dictate it this afternoon and it will be there for me to listen to this afternoon. he was going to decide what exactly he needed to do and if there were multiple levels. then they would get approval from ins. and then we could schedule.
i honestly get all that, but i feel like my situation is sort an emergency. my c4 ad is coming out the front of my spine and is over 50% out already. my arm is going completely numb, i have no strength in it, the pain is horrible, and tingling is getting worse by the day (this i am sure is from a lower disc problem, probably c7 level under my previous fusion)
ok vent over! again i really like him and don't want to switch but not sure i am happy with the flow of info from his office.
p.s. this is my first surgery with him.....
">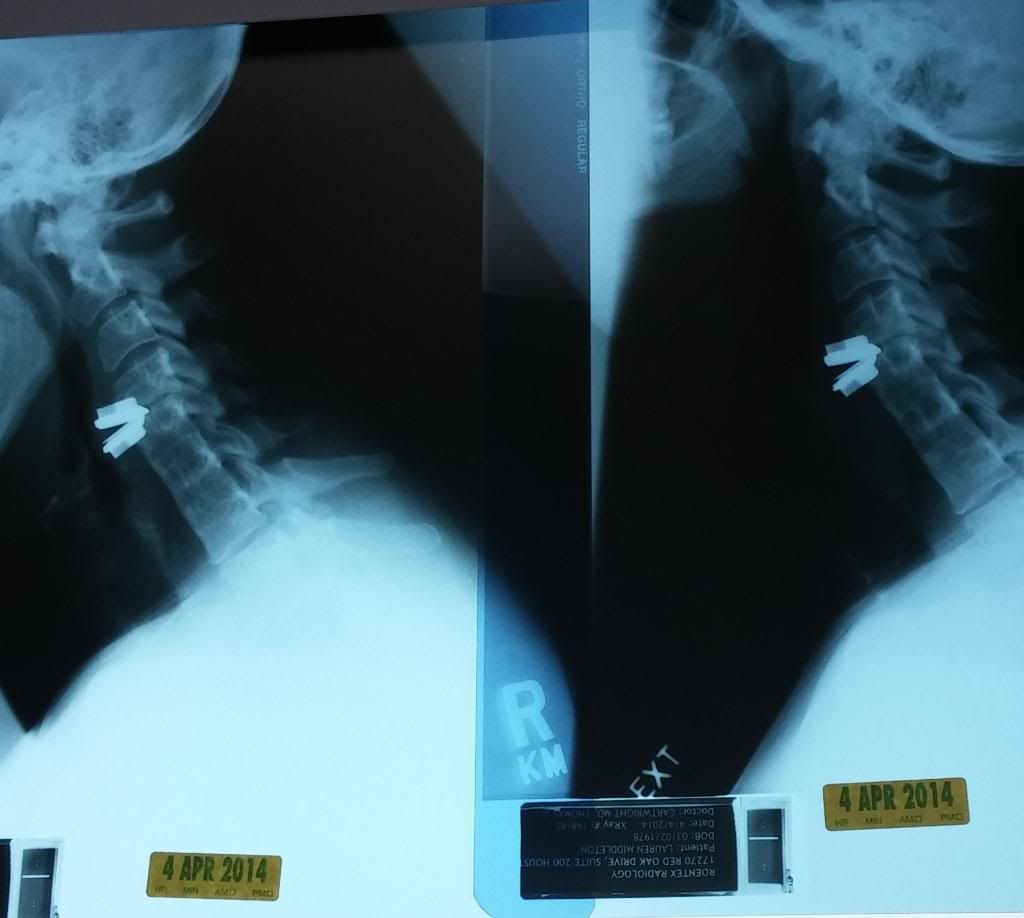 Lauren - 36

2005 - Double Discectomy w/ Fusion C5 & C6
2009 - Artificial disc placement C4
2014 - Having the AD removed and having Fusion done C4 with possible other levels