hi everyone! i'm 38 years young, just needed some advice, and peace of mind. i had canal stenosis, arthritis, 6 bone spurs removed in december 2004, along with a laminectomy and discectomy of l4-l5, l5-s1. bought me some time until i had a blowout aug 2012 in the shower, where i could barely walk or get out of a chair. things got better for a bit. then i had to have a lumbar fusion at l4-l5 and l5-s1 december 4, 2013. they went straight through the back and used titanium rods with pedicle screws. they recycled the bone from my spine where they drilled through the vertebrae, and used them as bone grafts, so i did not need any taken from the hip. when i woke up a lot of my legs symptoms were gone. i had been told in 2012 that my disc bulges were huge and compressing on my nerves, and that my l3 vertebra was becoming unstable so the fusion was needed.
3 months post op i had kidney stones that skewed a lot of what i thought was complications from the surgery. after that things got better except from leg numbness/pain due to activity where i would have to lie down to get it to subside. a year out the pain really started to lift and i was able to do more and more. i am mowing my lawn and etc. and am able to use my miter saw to make some wood furniture etc. the problems i am still having are anything below the waist. i stooped over a bit to trims some bushes in the yard last week, and when i went to straighten up it was like stiffness and pain, like i had sat or laid in a position too long. my feet and legs started to numb/tingle and i felt some shooting pains in my stomach/abdomen for a while (have had this before). the next day i had a hard time getting around for a bit, and then 8 hours later was able to mow the lawn and walk with my wife. the following day after that i was sore, due to activity maybe and then had a great day with the kids in the yard. next day i'm at work and i'm getting pin sand needles in my left leg, ankle, heel, toes, and butt cheek. i also am also feeling a popping in my back when walking (just recently noticed it more); or trying to lift my leg stop put on socks or wash my feet in the shower. i am trying to remember things keep getting easier, but i am a little alarmed by the pain/ mostly numbing i get when stooping or trying to do things below the waist. it used to be much worse, like if i dropped something on the floor; it was a task to kneel on one knee to pick it up (i have grabbers too!).
should i be concerned about this popping... could it be my hips or knees popping and vibrating through my back? my wife felt it also when she put her hand on my lumbar while walking.
i made an appointment friday for an x-ray. i have not had an x-ray since 2 weeks post op (which showed early bone growth). they claimed unless i am having issues, it's not necessary, but it would have been peace of mind for me. maybe i just need more time? i had a real hard time recovering from this surgery with the muscle spasms and other pains. 3 months post op i did therapy which ultimately caused me more pain and discomfort... mainly from ultrasound. i think with the setbacks and the kidney stones i developed a lot of scar tissue that attached to the nerves, and it could be this causing the temporary numbness, because i eventually feel better in a few hours or the next day and can do more it seems... i do find myself gradually getting way more flexible... i still feel muscle spasms once in a while. i can only describe it as a rubbing/vibrating pain… and for a while it felt like the structure was going to "crack or collapse". it also almost feels like the vertebrae didn't fuse and its rubbing, but the surgeon told me that was the muscle fibers etc rubbing on the hardware and i would get used to it.
i also sit at work, which bothers me a lot. my desk raises up so can stand, but i can only stand for so long. i need a delicate balance of sit, stand, walk, lie down, etc. i do much better at home when i can move around at my own liberty and pace. i am also thinking of seeking part time disability, but i don't know if i would qualify. i will say from a year ago , i do feel more alive and human again, so that is good!
could i be experiencing a failed fusion, or is it scar tissue and muscles spasms? also i find i get at my worst, especially days like today when they blare the air conditioning at work.
">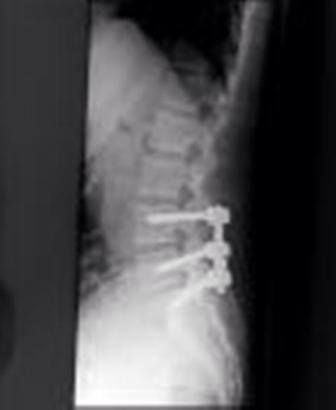 thanks everyone!